The pictures below reflect fun times that I have had, or have shared with family and friends this last hunting and fishing season. Below these hunting and fishing pictures there are a few other photos of friends and family, and these are pretty limited, but it's been only recently that I decided to do this page.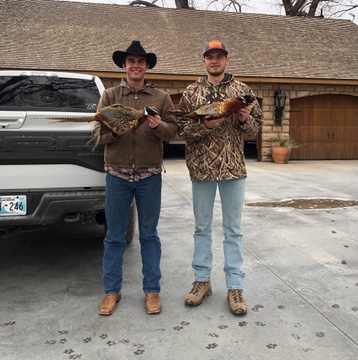 Birds of a feather flock together.
My son John, and his friend Giles, get two beautiful pheasant this year.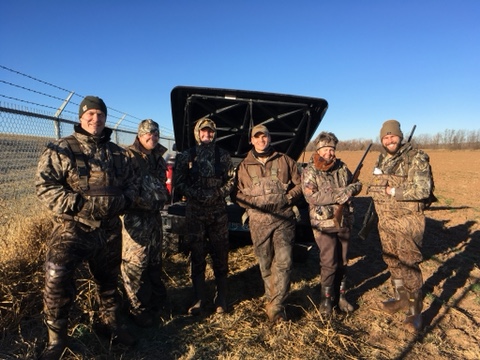 Here I am duck hunting with a bunch of great guys out in eastern Oklahoma.
I got a great buck antelope this year!
I love this! I found it on the wall of Big Cedar Lodge in Missouri last year.
My son John and the deer he shot this season.
Me N' Kelli
I know this is not correct grammar, but I love to say, "Me n' Kelli."
My friend Kelli is answered prayer. Not only is she one of Life's Winners, but she really enjoys the outdoors like I do. About 2 years ago I told God, "God, you have got to find me a woman that likes to hunt, and fish and camp like I do." I discussed this with God because my son John goes with his buddies, and my husband claims that he, "Doesn't like to kill those creatures." (Mind you, this sanctimonious statement was made in spite of the fact that he is a rancher and puts thousands of cattle to death a year!) Ha!
Anyway, suffice to say that Kelli (and her entire family) love to hunt and fish, and they kind of just pulled me in. I'm so glad, because now I get to play to my heart's content. But, not only is Kelli fun, she is also a wonderful person… as I said before… she really is one of life's winners!
Kelli shot a big ol' buck with her bow last December. She got him just as the sun was going down. It was completely dark by the time we got down from our stands and tracked him, but we had him processed and on ice by midnight that night.
My first time in a new deer stand…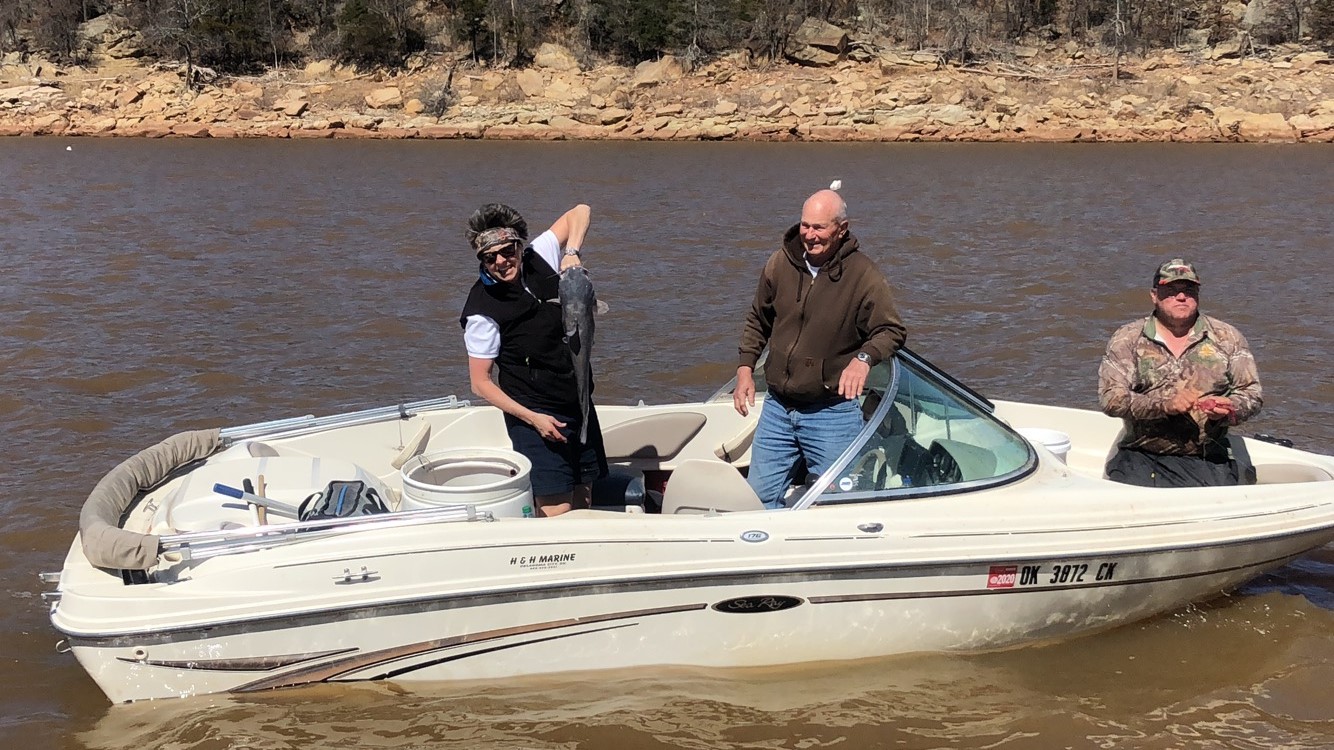 A big ol' catfish and me.
Jack Test smiles, and Jim Mattocks is just tired.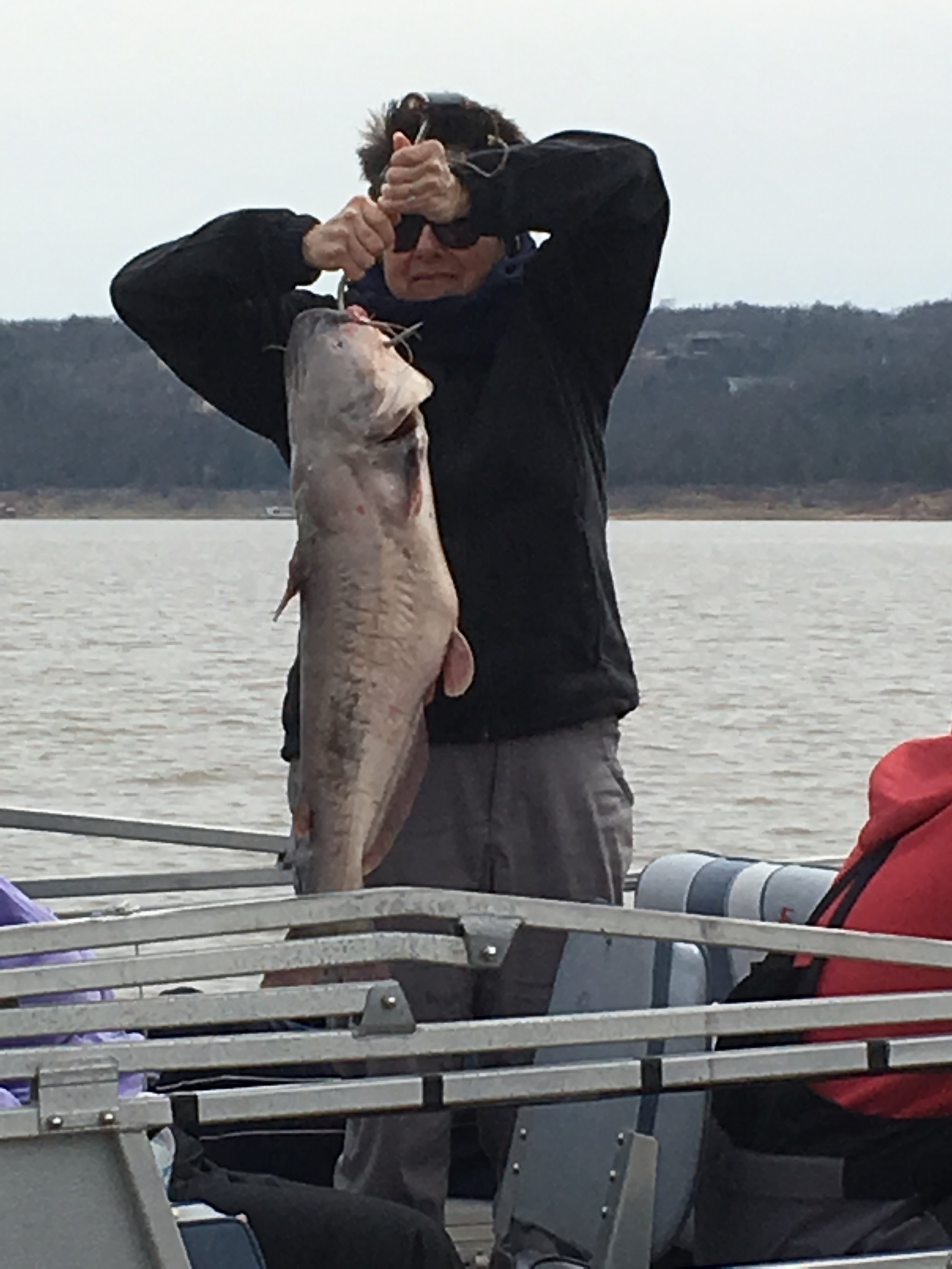 Another big ol' catfish and me.
Two young bucks kill two young bucks
...at Pink, Oklahoma during this year's deer season.
Other Family, Friends and Fun…
There are five things that I love:
God

My Family and Friends

My Country

Oklahoma State University

Pi Beta Phi Sorority
These pictures reflect a few of these five that I have been able to document since I decided I wanted to do this website.